<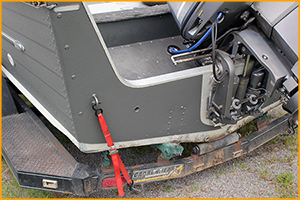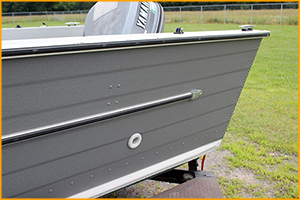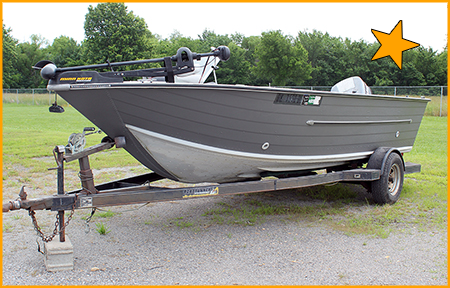 GatorHyde Marine Coatings - Boat Decks Trailers - For UV and Corrosion Protection
Regardless of whether or not you're looking for a soft, slip resistant coating for the inside of your boat or a special abrasive/impact resistant coating to protect your trailer from rock and road debris, GatorHyde of Wagoner offers the right solution to meet your needs.
With over 9 years and thousands of successful applications on all types of water crafts, the proven protection offered by the GatorHyde product line is second to none!
Just a few of the possiblities ...
Pleasure Crafts
Speed Boats
Sports Fishing Boats
Houseboat and Pontoon Decks
Tug Boats
Work Boats
Jet Skis
Boat Hauling Trailers

The exterior front, back and sides of this older aluminum boat was sprayed with GatorHyde DLX
to give it protection and a cleaner new look. This protects the boat from nicks and scrapes from rocks and other abrasives.
There are four new Tracker fishing boat images in the photo gallery.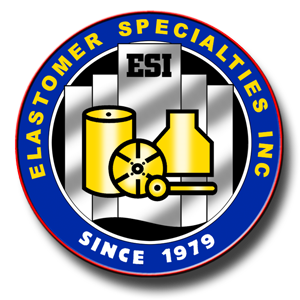 GatorHyde of Wagoner
902 S. Adams Ave.
Wagoner, Oklahoma 74467
Call us at: 918-485-3914